If your business is new or too small to consider setting up an IT department, outsourcing IT can save you costly mistakes. You may be the best legal practitioner in the market but know very little about setting up and managing a server. While these are skills you could potentially learn on the job, they may be too time consuming and take you away from focusing on your core business – legal practice, coming up with new ideas that can benefit your services to clients. Time lost in setting up, managing and monitoring your IT infrastructure as opposed to running your core business can translate to lost revenue on your part. Whilst you may be making some savings in IT, the growth of your core business might slow down.
It is also not uncommon for new business owners or organizations to be entirely focused on processes that underlay their core business goals and objectives. By doing so, they will more often than not neglect some crucial IT details that have the potential to lead to major revenue losses.
These include: -
• Hiring the wrong candidate for the job.
• Not adequately securing user systems, servers and internal networks (firewalls, antivirus, patching, upgrades, email security, backup and archiving, etc).
• Choosing the wrong applications/systems for your business needs, i.e., investing in shiny new technology that may be unnecessary for your small business and cost you much more in the long-run to maintain and monitor.
Yes, outsourced IT solutions can still benefit your organization even if you do have an in-house IT team, especially when you or they cannot keep up with demand. If your IT staff are performing multiple roles, it's not uncommon for them to end up overworked. Overworking any employees can result in grave errors or oversight in running of your IT infrastructure.
Overtaxed IT staff can overlook or forget to perform critical tasks like backup, security updates, patching and other necessary system upgrades. The net effect of this can result in unexpected downtimes that can affect service delivery to clients. Customers are less likely to do business with you if they receive bad service (perhaps the result of system downtime causing information to be inaccessible when it's needed).
Outsourcing IT services may be just the thing you need to streamline service delivery and give client-facing systems and processes the attention they deserve to avoid losing customers.
Your in-house team can focus on the day-to-day computer operations while the outsourced IT service provider handles, for instance, tasks involving setting up networks, system upgrades, software updates, security patches, system and data backup, regulatory compliance, etc.
A significant benefit of outsourcing IT services is cost savings. If you wish to save money and avoid having permanent IT staff, it's a good time to considering outsourcing your IT. With outsourced IT, the tasks that an in-house IT team would handle in exchange for high salaries can instead be handled externally by skilled IT experts on a subscription basis.

By outsourcing your IT services, you can allocate in-house resources to handle the daily needs of your company. In most cases, the services of a managed service provider are subscription based and cost less than the salaries demanded by most in-house IT staffers. This is because MSPs have multiple sources of income (not just your business), whereas an in-house IT staffer would most likely rely solely on your business for his/her income. They will also likely require other perks such as medical allowance, office tea and possibly lunch, annual leave, sick leave, paid vacations, travel allowance, overtime allowance, etc.
Outsourcing your IT will help you save on your IT budget and consequently increase your profits.
Sometimes, finding the right skillset for a particular IT job can be difficult and time consuming. This is one example of when outsourcing would be beneficial for your business.
Most Outsourced IT services use the latest technologies on the market today. Ordinarily, you may pay a fortune to have top-range hardware and software set up in your offices. However, the same technology can be accessed offsite (on the cloud) at a reasonable monthly or annual subscription fee. And even better, your in-house IT staff does not even need to learn the more complicated aspects of hardware operation and software installation because the MSP will handle all of these tasks.
Outsource Your IT to Kaluari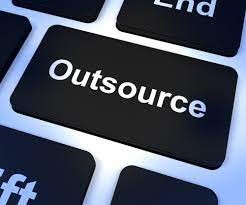 At Kaluari, we manage your IT functions so you can focus on other areas of your business. Contact us today to learn more about our Outsourced IT services.